ADA COMPLIANCE
An honest and results driven creative agency
You work hard to bring people to your website. Marketing and branding aren't easy, so you want to do all that you can to maximize the rewards of your efforts. That's why it's important to ensure that your website is available and accessible to each and every potential customer.
The Americans with Disabilities Act mandates that companies take certain steps to so that people with disabilities can utilize their services. For example, businesses with physical locations need to have entry ramps and handicap parking spaces. What many don't know is that the ADA extends to websites, too. For instance, if your website cannot be navigated without the use of a mouse, then you are in violation of federal law. If your website development provider isn't knowledgeable about the latest ADA regulations, your company may be liable.
At FDS Consulting, we're here to help. Our team members are educated and up to date on all current ADA laws, and are ready to use their expertise when developing your website. When you get in touch with our team by calling or contacting us online, you can rest assured that you're protected from liability. By ensuring that your website is ADA compliant, you can do your part in furthering the cause of equal access for everyone.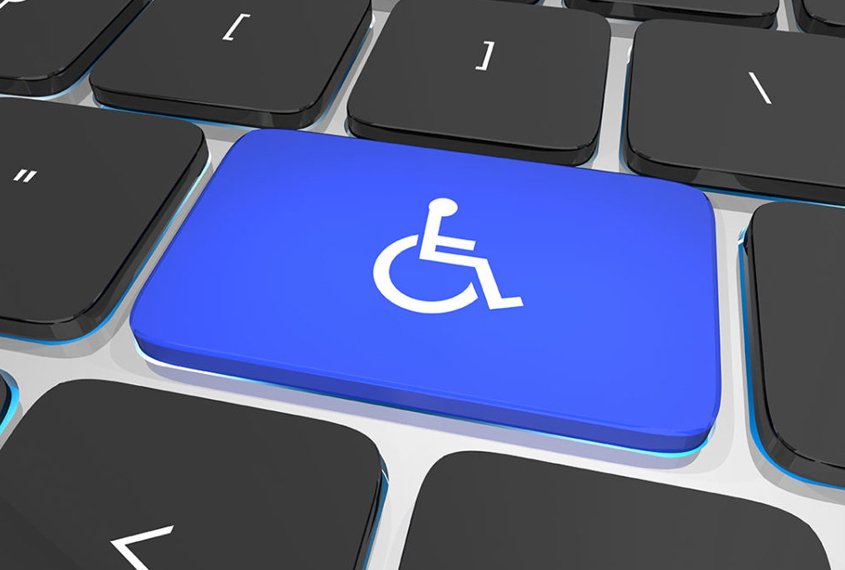 Powerful Accessibility
Functions
CONTRAST & BIGGER TEXT
Text must be able to be increased by 200%. Contrast ratio between text and background is at least 4.5:1
READ PAGES & VOICE WEB NAVIGATION
KEYBOARD NAV & TEXT SPACING
Provide text alternatives for non-text content. Accessible by keyboard only.
STOP ANIMATIONS & LEGIBLE FONTS
Use clear headings and labels. Ability to have clear fonts and pictures without any animation.